How to Let Your Customers Know That You Are Offering Online Ordering
You've finally jumped on the bandwagon, and set up online ordering for your business. You may have gotten a few orders here and there through the new system, but you can't just expect your customers to start using it right away if they aren't aware that you've gotten it set up. You'll need to promote this new service to your customers, or you'll just keep getting only a small percentage of orders coming in compared to what you could be receiving. There are several ways that you can promote your online ordering that will get everyone participating in it now and for years to come.
Flyers and Menus
One of the first things that you can do to promote your new offering of online ordering is to make sure you put your information about ordering on flyers and menus that you pass out. You may stick coupons, flyers about your specials, small menus, or other information on your delivery and pick-ups to incentivize people into ordering again. It's an easy way for them to remember your business the next time they want to order in. Having your online ordering information right there makes it that easy for them to use this feature the next time they want to order. It can potentially cause them to make a larger order next time if they can look over your entire menu at their leisure.
Promotional Items
Some restaurants give out small promotional items to their customers that's usually a useful item that has their information on it. Things like magnets and calendars come to mind as they are great for keeping your restaurant in the minds of your customers as every time they look at your magnet on their refrigerator or check the date on the calendar they see your name. You'll want to hand these out to help promote your new online ordering as that puts your information right there for them to take advantage of the convenience of your new service. It's a nice little thanks that works to promote your online ordering while continuing to remind them of your business.
    Social Media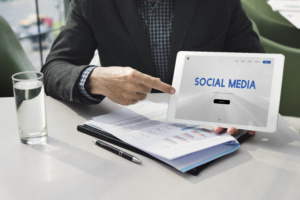 Your restaurant can harness the power of social media to help you promote your new online ordering feature. One reason that business owners love social media is that it's not necessary to pay money to get connections. You can put up advertisements, but it's not necessary if you're looking to only connect with your fans and their friends. People that already interact with your restaurant online will see this new information, and take advantage of it. Plus, with social media, your followers will like and share your posted information about online ordering. This meaning that their friends and followers will see your information, which could result in more fans for your restaurant. Social media should be one of your go-to tools for connecting about online ordering or any other important information about your restaurant.
Signs and Banners
You can also use your location as a perfect way to let your customers and passersby alike know about your new online ordering. Put up signs around your location, and even on the tables if you allow for dine-in customers. A nice big banner is a good advertising method of saying that your restaurant has begun online ordering. Someone on their way home from work or passing by to another business can see this information, and act on it later. They may not have thought about ordering from your business before, but being able to go online and easily see your menu can convince them to try your food.
Coupons and Offers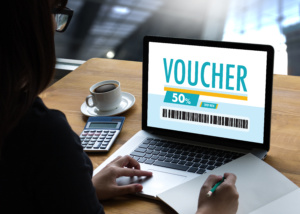 Another way to get people interested in your new online ordering is to make it more enticing through coupons and offers. Make a coupon code that gives them a free item or a percentage off of their first online order. This will make them want to place that order. Rather than getting food from you in the way that they used to place orders, this gives them a reason to check out your new online ordering system.
Be Creative!
The main thing that you want to keep in mind is be creative! You want to create something that will catch the attention of your target audience, and make them want to order using your new online system. Make whatever promotions you do for your business fit your brand that your customers know and love. Also, remember that you're able to do several of these promotional types to really get the word out there about your online ordering website.
Don't have online ordering yet or need to upgrade your current online ordering system? Contact Orders2.me for help getting your restaurant on track with being able to take online orders. We can help you set up a great online ordering system that makes it easy and efficient for your clients to order from your restaurant. Let us help you revolutionize your restaurant's methodology for ordering.