Boost Branding & Raise Revenue
Skip 3rd party fees, simplify processes, increase orders and net profits for your restaurant!
Benefit from direct online orders; no intermediary needed!
More Control For a Fraction of the Price
Take charge of the way you want to offer direct online ordering to your customers. We provide convenient and effective food ordering services at a lower cost than other competitors. Avoid unnecessary 3rd party fees and receive better quality services.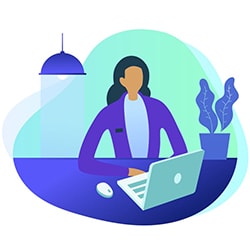 We offer countless options to update your menu items and ordering processes with just the click of a button.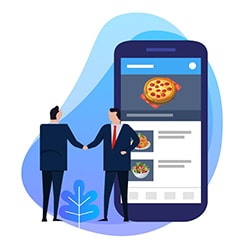 Our pricing starts at the low rate of under $3 per day and has no obligation attached. Cancel at any time for no extra fee.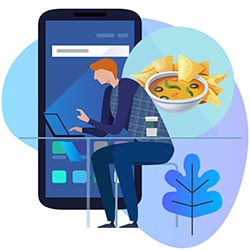 A major portion of the population uses their smartphones to purchase services more than any other device. Take advantage!
Better ordering for you and your customers.
Are you ready to take the next step to save more time and money?
Start increasing customer satisfaction, revenue, and net profits for our restaurant today.
$
Restaurant Annual Savings*
%
of customers visit a restaurant's website before dining
Over
$ Million
Generated by Restaurants
*at $120,000 annual sales volume without the 20% average per order fees of 3rd party companies
Real Results For Real Businesses
Working with 500+ respected restaurants. Your success is our number one goal.