Overcoming Coronavirus Crisis with Online Food Ordering
As the coronavirus pandemic rages throughout the world, governments are trying to come up with new regulations to keep the virus at bay every day. The goal is to slow down the virus and eventually defeat it. Defeating it could mean several things. We could be looking at a vaccine, a disease that would go away, or another seasonal flu-like disease that would come and go. In the meantime, it is on us to act responsibly and preserve our health, as well as the health of those around us. Keep on reading and learn about the connection between action against coronavirus and online food ordering.
At this point, we have seen many dining areas close their doors, including those in Maryland, New York, and as of recently D.C. Even where there is no official order to shut down dining rooms, you should take initiative and do it. Keep your staff, your customers, and your community safe.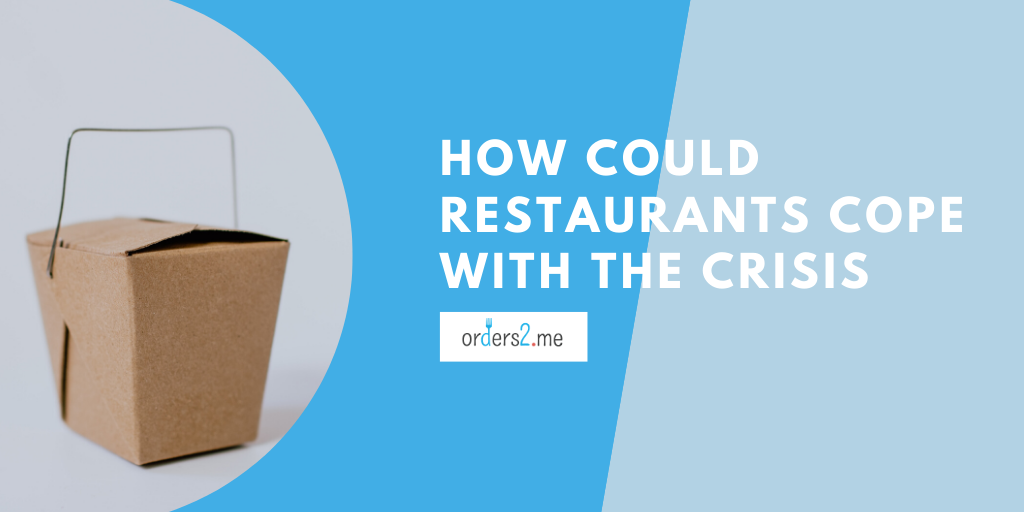 Closing down your dining room without ruining your business
Federal, state, and city governments are looking to protect the people. However, no one is looking to put you out of business. Even with the virus that's hard to control, the economy needs to stay strong. Without the strong economy, we will be facing a whole different issue, during and after COVID – 19 pandemic. This is the time when we need to be innovative and resourceful. You can maintain your restaurant business by focusing on takeouts and delivery.
How do take-outs and delivery help your customers in this situation?
There are many ways you are reducing risky contact and exposure by allowing people to only have meals to go. As we are all aware by now, COVID-19 is most commonly transmitted during person-to-person contact. Another common way of spreading is via respiratory droplets which may get the virus on some of the objects an infected person was in the proximity of. Having people in your dining room means having a lot of people potentially exposed to the virus at the same time. On the other hand, with take-outs, your customers have only minimal exposure to another person, that is, your staff member.
By also offering a delivery service, you will be doing this world a favor. Your customers will get to stay in isolation meaning less mingling and fewer chances for the virus to spread.
How do take-outs and delivery help you cope with the crises?
Even though putting a lock on your dining room sounds difficult, it is also the best solution for your restaurant. Running a business that is frequented by a great number of people could require extensive prep work at this point. You would have to introduce additional health precautions to keep your restaurant sanitary. You would also have to provide safety gear to keep your staff (and the customers) protected. Not only that this is complicated, expensive, and unattractive (with wait staff wearing surgical masks), it could also fail. You could help the situation get worse, and you could risk your business's reputation. Keep your staff members safe and your reputation intact.
An easy – to – use online ordering system
Are you wondering where you can get an ordering system on such short notice? This is nothing out of the ordinary for us. At orders2.me we provide a direct ordering system that feels like it was custom-made for your business. Your customers will still be able to feel your spirit when ordering online. You will save time and get concise orders. The process of ordering online does not require your staff's attention until the order is complete and you get it all in writing. This minimizes the possibility of human error happening on your side, which cannot always be said about phone orders. Register quickly by clicking here and get your online ordering system up and running in no time.
Help the nation and the world fight the crises. Stay in business but help your customers reduce their exposure to the virus. This system is so convenient that you will regret not having had a chance to use it in the past and will look forward to using it in the future.
Follow regulations, be responsible, and take initiative. Together we can work to make this pandemic a thing of the past.