How to Increase Restaurant Sales Without Advertising
Maintaining sales in your restaurant amidst stiff competition and dynamism can be quite a challenge. Customers' tastes and preferences keep changing, and you have to keep up with their demands. No human being can survive without food, meaning the restaurant business can be a good investment. However, the challenge is boosting sales to stay ahead of the competitors. Now you ask the question, how to increase restaurant sales without advertising?
A few tips would help in boosting sales in your restaurant business.
Impress the Taste Buds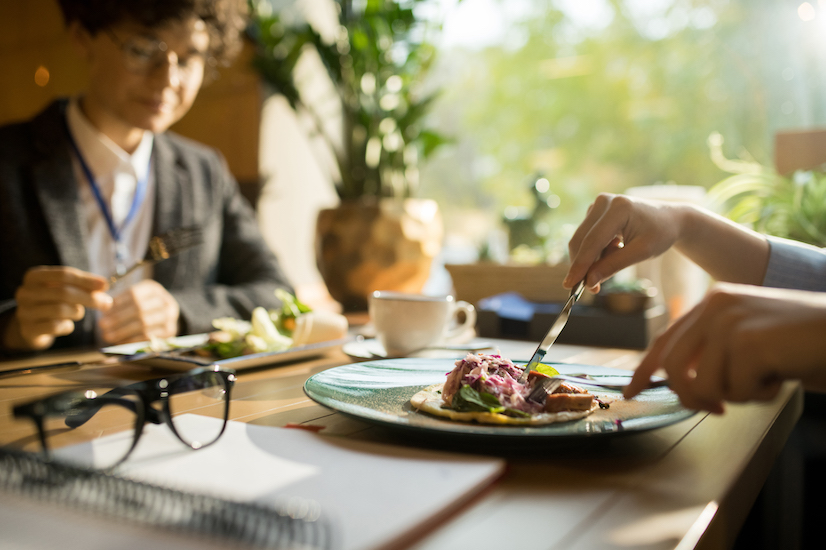 Your clients deserve tasty, delicious dishes that their taste buds cannot resist. Who won't love going for a fancy meal? But how will you make the meals sumptuous? Preparing good and tasty food takes more than having the ingredients.
First, ensure you invest in the right equipment. These tools include a vegetable steamer, cake pans, tongs, skillets, immersion blenders, cheese graters, measuring cups and spoons, a thermometer, and a Dutch oven. They are basic but essential.
Ensure you also have the best fixings. Good food comes from the best ingredients. Get to the farmer's market to get fresh and affordable produce. Don't forget your herbs, too, as they add flavor to the meals.
When buying meat, ensure you get the best cuts there are. The U.S Department of Agriculture categorizes beef on eight levels. For the best results, choose the top three; prime, choice, and select.
Don't forget to spice up your food. The flavor is what will keep clients coming over and over again. Herbs and spices give your meals an international flair with a unique essence. Besides pleasing the taste buds, herbs and spices are beneficial to the body. They contain minerals, vitamins, and antioxidants, as well as boosting metabolism. As you feed your clients, you'll also be enhancing their overall health. A Win-Win situation.
Cleanliness is Paramount
Being a restaurant operator, you should prioritize on sanitation and cleanliness.
Note: A dirty restaurant will drastically reduce your sales!
If the restaurant does not observe sanitary rules, you risk violation on the next health inspection. It can also be a hub for food-borne illnesses. And when clients develop food poisoning from your eatery, reputation gets damaged, and profits are lost.
It's your responsibility to keep your restaurant clean all the time. You need to have a plan for cleaning the place and be consistent. So, how do you do it?
Sanitize all the surfaces to keep germs at bay, and don't forget the cutting boards. Aprons and chef's coats should always be clean. All food should be in airtight containers and labeled for refrigeration. Clean grease traps, empty and clean steam tables, replace tin foil liners, and sanitize sinks, soda guns, and faucets. This should be done daily.
For weekly cleaning, use drain cleaner to flush floor drains and clean ovens as per the manufacturer's instructions. Coffee machines should be cleaned, and walls washed. Dust ceiling fans, clean chairs, and tables, and wipe down baseboards.
Keeping the restaurant clean will attract more customers leading to an increase in revenue.
Location Matters
The location makes a difference in the success of a restaurant. Ensure you have an idea of who will be your clients. If the menu consists of falafel sandwiches, then your target clients are vegetarian eaters. It will also be an attractive spot for college and university students looking for a healthy dish. Hence, the eatery should be near a college campus. But if you want to operate a steakhouse, health-conscious eaters and students will not be ideal clients.
Visibility will also affect your sales. An alley or basement location is not an ideal spot for a restaurant. These spaces might make clients feel nervous, walking down a dark alley. Narrow storefronts, poorly placed signs, and adjacent buildings limit the visibility making it hard for the business to get more sales.
Consider the accessibility of your restaurant too. Simple tweaks like a bike rack in the parking lot will attract more customers. Figure out the side of the street with most drivers and provide ample and secure parking lot.
Review the Menu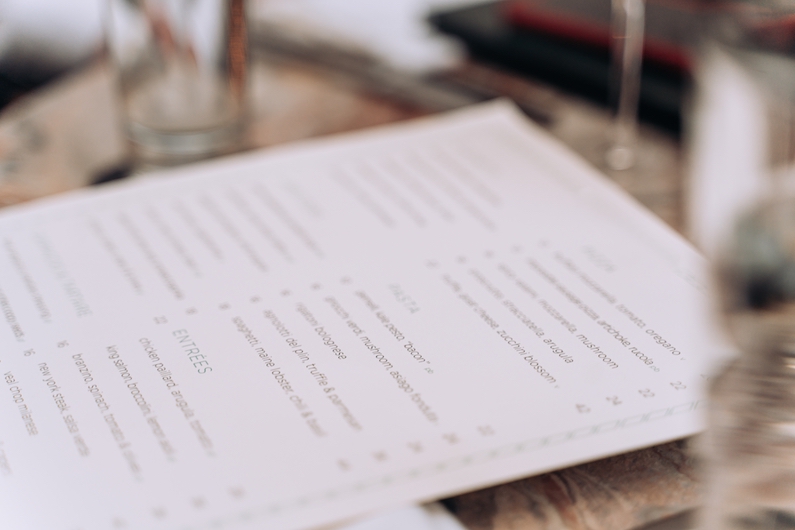 It's pointless to keep dishes that people are not ordering. Therefore, you need to re-invent the menu and have a strategy to have both food and drinks that clients want. You need to have a thorough understanding of your clients and also understand the local economic factors.
You may get help from a professional chef to have a winning menu. Spice it up by including the list of the core ingredients used in preparing meals. This gives customers an understanding of the elements they're consuming.
Based on the local economy, ensure you also review the prices. If your target clients are students, then the meals should be affordable. If you're running a steakhouse, you sure the prices will be a bit high.
Attractive Staff Attract Customers
Having appealing menus and sumptuous meals are key, but your workers send a significant tone to your guests. Staff brings excitement and energy to your restaurant. Your servers are not your slaves. They can boost or reduce sales by how they look. Treat them well by ensuring they have the necessary tools to clients.
They should be polite, professional, and courteous. Ensure they wear proper attire or uniforms. They're a direct reflection of your business. You may also consider the color psychology for the staff uniform. For instance, blue is believed to treat pain and soothe illnesses; that's why you mostly find medical practitioners with blue attire. Red stimulates the body and mind and also boosts circulation. On the other hand, orange increases energy levels.
Colors can also boost performance. Restaurant staff with white attire feel confident, fresh, and clean. It evokes a sense of youth and modernity. Black depicts power and luxury.
Making your staff look attractive and neat will give customers the desire to dine in your restaurant.
Cultivate a Relationship with Your Customers
The relationship with your clients should not end with grabbing a meal and walking out. Try to build a relationship by ensuring your clients feel special. You can, occasionally, send them holiday or birthday shout outs. Such messages will keep your restaurant on their mind, and be sure they'll come back.
Final Thoughts
Undoubtedly, the restaurant industry faces tough competition. But that doesn't mean you cannot increase your sales. With simple tweaks and stellar services, you'll realize immense profits and watch your business grow over and beyond.