5 Things Your Online Ordering System Needs
An online ordering system is rapidly becoming a make or break component for busy restaurants. You can no longer afford to simply take orders over the phone and be satisfied with your results. The expectation for restaurants to have this type of system has become the norm. Those who cannot implement an effective online ordering system will not be able to remain competitive for long.
Just knowing you need to have an online ordering system is not enough. You also need to know exactly what you need to offer with it. There are many options, some which are essential for your business and others that are superfluous. To get you going in the right direction, here are five features no online ordering system should be without.
Secure Saved Customer Profiles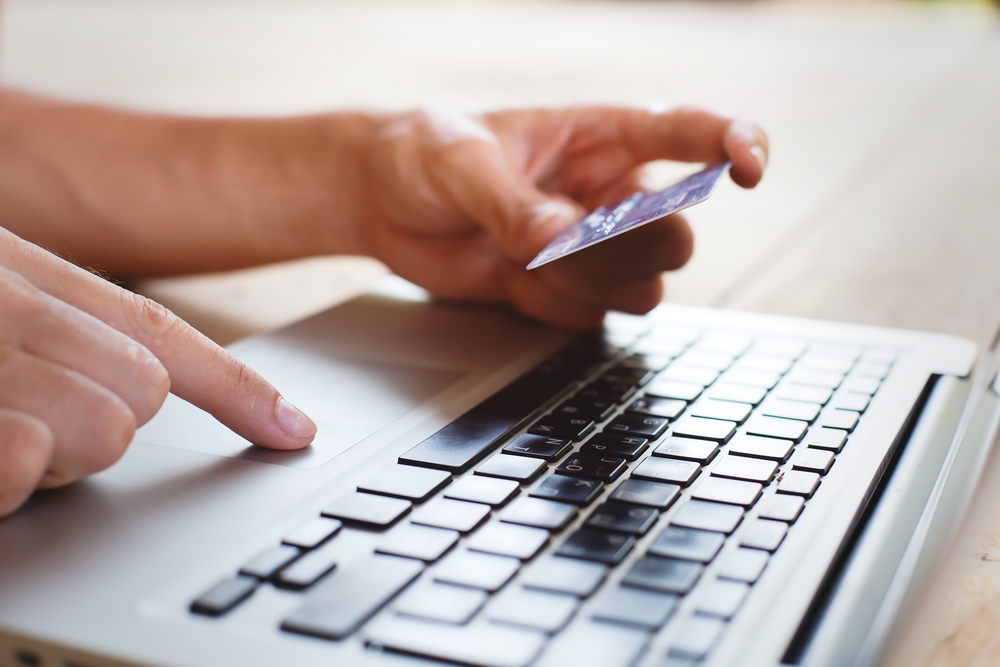 This aspect of online ordering often gets overlooked, but it is truly an essential asset to have. Allowing customers to save their information, including delivery and billing addresses, credit card information and the ability to highlight favorite items means there will be less hassle every time they order from you.
Not only will their transaction time be reduced, but customers will be encouraged to order more often since there will be no need to re-enter their information every time. Making customer information secure and encrypted ensures your customers' data stays safe from identity thieves or hackers looking to exploit typically weak security on restaurant customer information databases. All in all, securely saved customer profiles are crucial to a successful online ordering system.
Mobile Web Friendly
Over 70% of consumers access the internet via the smartphone or other mobile device. If your online ordering system is a part of your website, then they both need to be mobile-friendly and tested thoroughly using multiple mobile browser versions and devices.
Many online sites provide this service via emulation (virtually-simulated devices running web browsers in various versions) for a fee. Do not be concerned about this minor expense. It will more than pay for itself, thanks to increased customer usage and traffic. If you contract with a company to maintain your website, they may have access to a mobile device and browser emulator site already. Either way, you need to ensure your site and online ordering are both mobile-friendly and performance-tested.
Point of Sale Integration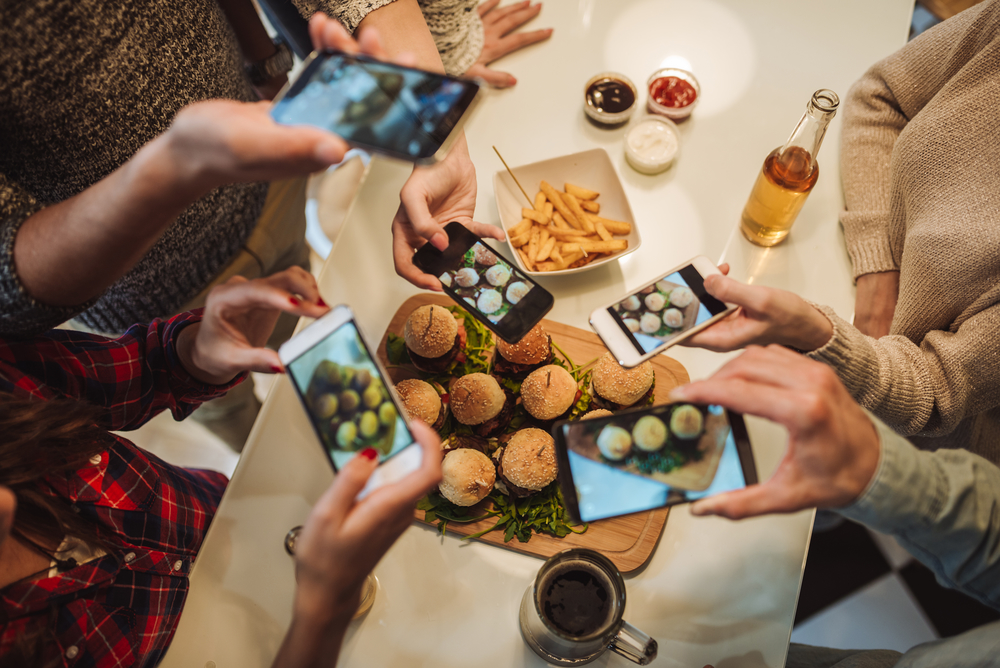 Online ordering systems function on the principle of eliminating as much human error as possible. After all, most mistakes occur when employees take orders over the phone and enter them manually into a point-of-sale (POS) system. Your online ordering system needs to have a direct line to your establishment's POS. The entire purpose of taking orders online is to allow your customers to complete all phases of their transaction directly before they pick up their order or you send items out for delivery. That way, the possibility of errors occurring is greatly reduced.
Social Media Component
You should also connect your online ordering system to your social media footprint. Allowing customers to instantly post about their online order directly to Facebook, Twitter or Instagram is a popular feature for online ordering. Some retailers and restaurants even offer a small discount on orders that are posted to social media using a pre-created hashtag or tagging the business in a post. The influence of social media is powerful, and making it part of the ordering process provides tremendous momentum toward your business trending on social media with organic likes and shares.
Website-Integrated Mobile App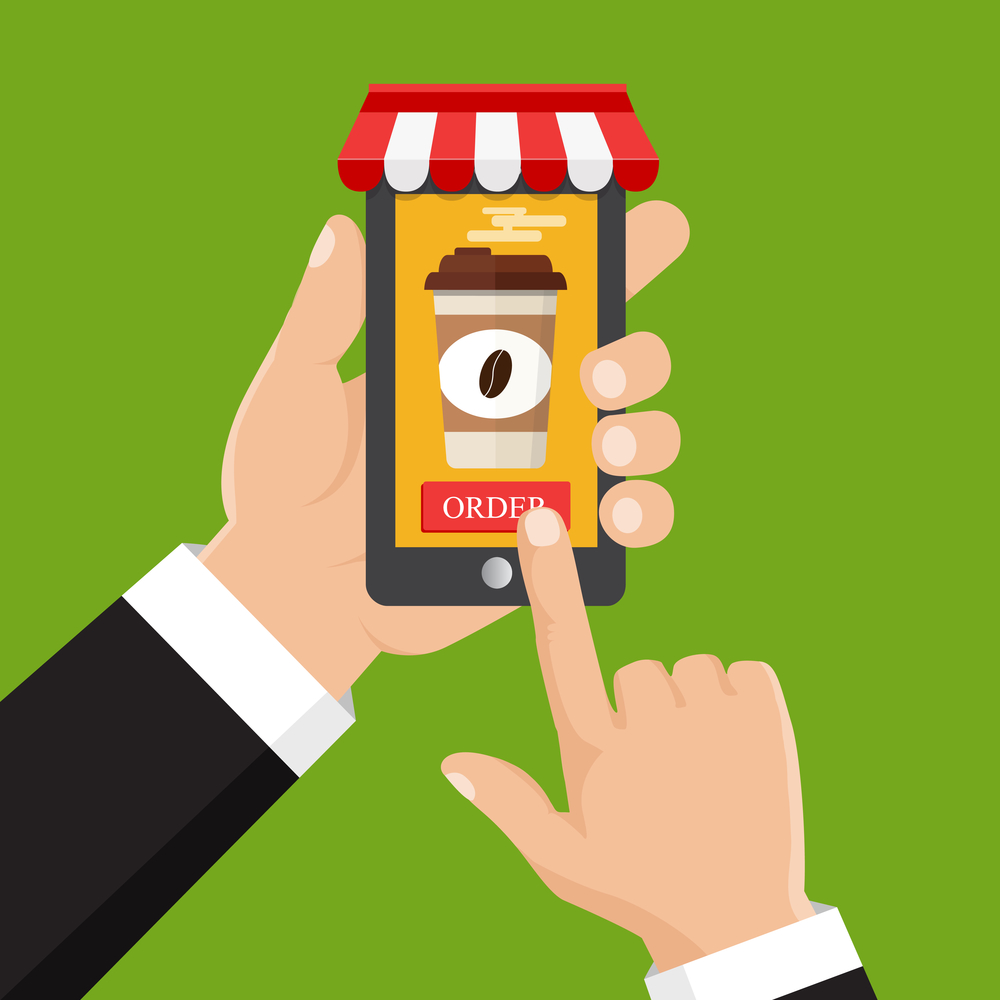 A well-designed mobile app can help make online ordering more successful more quickly than if you only offer online ordering via your website or mobile website alone.
Not only will you get a secure means of storing customer information on their device rather than in the cloud or on your website's database, but it also simplifies online ordering. In fact, customers will be able to login securely with Touch ID or other biometric authorization, pick their favorite items and pay using Android Pay or Apple Pay with just a few quick taps. In the restaurant business, busy professionals and busy families consider a convenient mobile app as an absolute Godsend when it comes to keeping themselves and their staff or family fed.
Better still, apps make social media integration easier, thanks to integration of a mobile operating system like Android or iOS. You can even send out push notifications to customers via the app for special events, discounts or limited time offers to help stimulate online ordering growth. A major component of becoming everyone's favorite place to eat or shop in 2018 is largely dependent making yourself a part of their digital life. Well-designed mobile apps are the simplest way to become an unobtrusive but important part of your customer's life on the go, regardless of whether that means shopping or ordering out.
Clearly, offering online ordering is no longer optional in today's digital age. Help your business stay competitive and start looking for an effective online ordering service today.