Top USA Restaurants in 2020
If this year you have an intention of exploring the country, or you are a tourist traveling to the US it helps to know where you can get the best bite and/or memorable dining experience. The best places to eat in the US feature a variety of cousins and ambiances for everyone to enjoy. Check out which places you will have to visit this year. This list features opinions of industry experts according to Big 7 Travel, and user ratings on Yelp.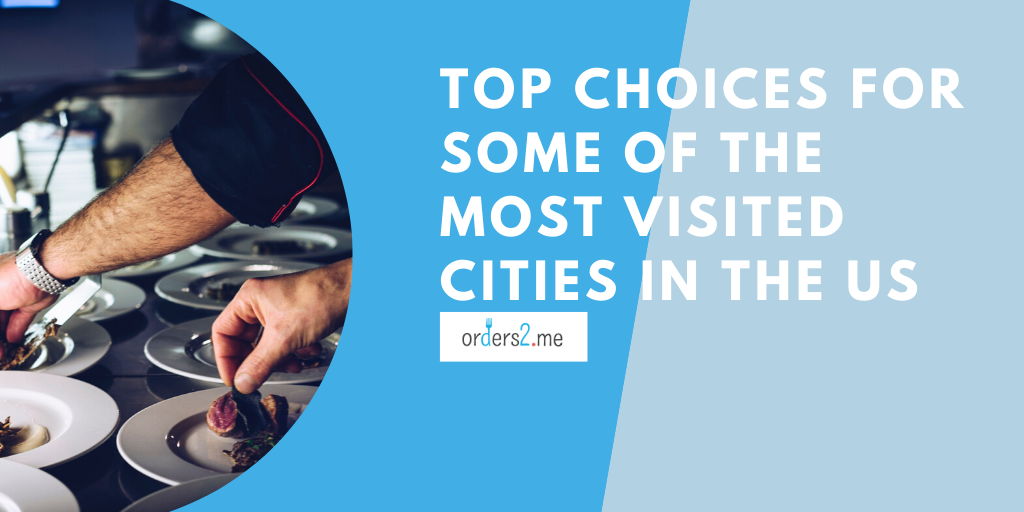 As winning awards doesn't always mean popularity with the general public, the two lists only overlap by one name, which will be our number one pick. We will then present the number ones in each category, followed by the top choices for some of the most visited cities in the US.

Flight Restaurant and Wine bar – Memphis, Tennessee
A popular example of fine dining, loved by many. A luxurious dining hall can seem distant to many, yet it is warmed up by pleasant service and excellent food. If you are looking for an intimate experience, this is the right place. The tables are arranged in such a way to guarantee privacy. This is completed with a wine cellar that offers privacy, as well as a venue for private events.

San Diego
This is one of the trendiest dining experiences you will find in San Diego. The menu combines local dishes and Mediterranean cuisine. The wood-fired dishes add to the rustic charm of the place. Make your choice of the ambiance, the dining hall or the patio, it is impossible to make a mistake.
Yelp's number 1. It is a great place to get food from and provide your own dining experience as this is one of the best food trucks in California. They think of everything so apart from providing excellent food with smiles on their faces, they also try to provide food for everyone by introducing vegetarian and vegan dishes.
New York
A winner of the Michelin Bib Gourmand award 2020 with traditional dishes coming from the south of Croatia. Inspired by their nostalgia, perhaps, the owners have managed to bring the atmosphere of the medieval town of Dubrovnik to the urban city of New York.
This is a warm cocktail and tapas bar. Their bites are something to be talked about. This combined with the vibe and the service is what makes this place stand out.

Los Angeles
This is the number one restaurant on the Big 7's list. Not only that the food is of excellent taste and very photogenic, but it is also green and healthy. The food is prepared with local and organic ingredients. Come and enjoy this state-of-the-art food in a modern ambiance.
This restaurant's ambition was to create an eco-friendly chain of poke and ramen restaurants. The kitchen is run by an experienced sushi chef who used his experience to create unique tasting food and signature dishes. There are also the more common choices provided for their convenience
Washington DC
This is a classic American restaurant located in the nation's capital. You will enjoy the wood-smoked barbecue and a cozy atmosphere. It is among favorite restaurants of barbecue critics everywhere. There is not much more to say until you decide to give this place a go and try for yourself.
Modern and somewhat industrialist setting, providing what could be a blend of modern and traditional American food. This is one of Yelp's top picks. Their order suggestion for this place is an avocado lime salad.
Las Vegas
The restaurant will provide shelter from the cities loud, bright, and busy atmosphere. A relaxed setting in which you will be able to enjoy modern American food and draft beers. A particularly rich menu can please every guest.
In their own words, Karved provides a modernized version of your favorite comfort food. They boast with their seasoned rotisserie meat and homemade sauces. Get pulled pork, Rotisserie chicken or porchetta, steak, soup, salad in sandwiches or on plates. The simple way they describe their serves puts it all together nicely. The food combined with great customer experience is what got this place on Yelp's list. 
Chicago
Famous for its "palatable small plates", this restaurant is one of Chicago's most attractive places to eat. For a dramatic dining experience, you can watch the food being prepared in its open kitchen.
 This is a Family restaurant. It has been with the same family for over thirty years. They are a valuable part of the local community. The customers have described it as pleasant, clean, and convenient. They offer a blend of Latin American tastes.
Combining the opinions of experts and customers, this list ensures that on your next travel, you have a safe choice of a place to eat. Many of these places managed to get on the list by, of course, providing great service and food but also staying close to their customers with online ordering and food delivery options.