Take Your Food Delivery Packaging to the Next Level
An important part of branding of any restaurant is their food delivery packaging. The way a restaurant packs their food can tell a lot about a restaurant, so it is very important to dedicate enough attention and effort to create the perfect food delivery packaging.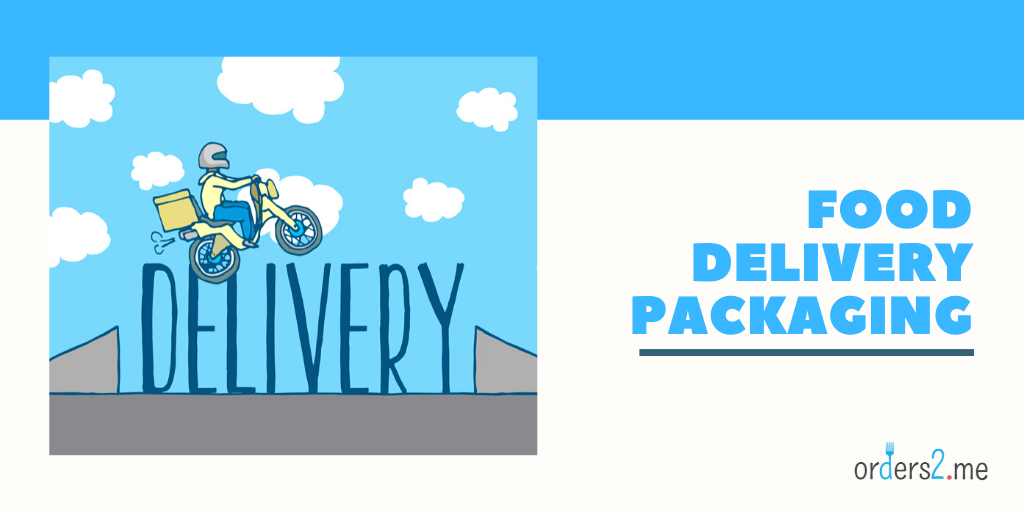 Why is food delivery packaging important?
There are numerous reasons why food delivery packaging is important. Number one is how it looks like when you place food inside it. Let's say that your customers ordered a soup and a main dish that has to be served hot, but they also ordered a cake that needs to stay cool. So you pack the food you prepared and send it off. However, once the food arrives, the container with soup started leaking, the main dish is now cold and the cake melted. This is why you need a reliable food delivery packaging that will not fail you, no matter which kind of food you place inside.
Another reason is that food delivery packaging says a lot about your brand. If you use some random packaging that has no logo or name on it, how can people know where they ordered their food from? This is why your food delivery packaging needs to be have your name and logo.

How to choose the right packaging material?
As we already mentioned, the right packaging material is definitely very important. It has to maintain the temperature of the food, without compromising its taste.
There is a variety of materials available today, and they range from styrofoam and plastics to cardboard and paper bags. Which of these you will choose, well that is completely up to you and your needs. And once you think about the types of food you need to deliver, you will be left with a few choices – so choose carefully.

Should your food delivery packaging be biodegradable?
Customers are becoming increasingly aware of the impact that food delivery packaging has on the environment. And you should definitely think about this too.
Since food delivery packaging gets thrown out almost immediately after taking the food out of it, you should try to choose the best possible options. Maybe avoid using styrofoam and look for other available eco-friendly options. Or avoid using plastic straws and choose paper or bamboo straws. Luckily for you, there are plenty of options available, you just need to look for them.
How can you raise awareness with food delivery packaging?
Your food delivery packaging needs to tell people where the food came from. So make sure to brand it. It will represent your brand in a physical form, so use it to draw the customer's attention to your restaurant.
It may be a good idea to talk to a graphic designer to help you out with the branding. It's their job to make sure that the packaging is convenient, easy to use and that it contains the message you want your customers to see. Whether that message is just your logo, the name of your restaurant or something completely different, a graphic designer can help you do just that.
Another way your food delivery packaging can raise awareness when it is branded is even when it is thrown away in the bin. If your packaging is interesting enough, people will notice it even in the bin. And they can even order something from your restaurant because they keep seeing your interesting branding. So it is definitely worth investing both time and money in it.
Food delivery packaging is not something that you should take for granted. It has to be good enough for your food to stay intact when it is delivered and it has to be branded. So take enough time to study different materials and whether they are biodegradable. Once you choose the right materials, find a designer that will help you brand it properly and you should be good to go.
If you need help with your branded online ordering, Orders2Me professionals are here to help you. Just get in touch today.