How Online Ordering Reaches New Customers
The statistics support what most of us already know. Millennials are more likely to place online and mobile food orders. It is predicted that soon online ordering will replace phone in ordering. Online orders are growing more than 300% faster than dine in ordering. Mobile device ordering is growing even at a faster pace and makes up 23% of all orders. Restaurants that have incorporated online ordering are experiencing great success. Studies have shown that online ordering increases check sizes by 25%. Establishments that use online ordering systems have seen sales from 8 to 20% coming from online. Consumers are embracing online ordering because gratification is instant. They appreciate the convenience of viewing a menu, seeing the items they want and not having to waste time waiting to speak with someone. Benefits to customers also include order accuracy, the ability to save payment information and price checking.
Why Is Online Ordering Important to Attract New Customers?
Well, the reality is that now more than 95% of Americans own a type of cell phone. The percentage of Americans that own a smartphone is now at 77% and that is up from 35% in 2011. As stated earlier, Millennials find smart phones a necessity.  An astounding 69% of customers order food online. Enough with statistics though, the bottom line is that if customers are searching to order online and your restaurant is not present, your competition wins. Your restaurant may be just down the street from your customer but if you are not online you are virtually unseen.  Online ordering is placing your business in the palm of the customer's hand. Making use of online ordering opens up your ability to reach out to more potential customers than you would not have been able to reach with walk in traffic alone.
Customers That Make Use of Online Ordering Are Looking to Simplify Their Lives
Having online services enables customers to easily place an order from the convenience of a home computer or smart device. Allowing a customer to order at their convenience, wherever they may be can increase business for you. Orders tend to be larger due to the relaxed nature of an internet search. Not feeling rushed in a line of customers or on a phone call with a seemingly rushed server will no longer inhibit their ordering process. Customers are able to view your entire menu along with any specials that you may be featuring at their leisure. Some ordering systems even allow you to prompt the customer with questions such as "Do you want a salad with that?" The ability to pay directly online and to save payment information is another way to simplify your customer's experience.
The Internet Is Available 24/7
So as long as you are open you are available to reach out to customers. Your customer will not be greeted with a phone that continues to ring at your peak hours when your staff is dealing with a high volume. Restaurants have followed the trend shown from their online ordering and have extended hours to accommodate. Again, it is all about customer convenience.
Accuracy Is Another Benefit Not Only for You but Most Importantly for Your Customers
A bad phone connection can result in misunderstanding and misordered food.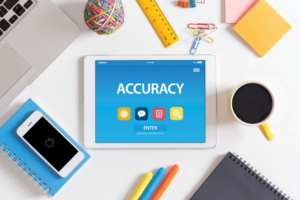 The result is an angry customer, wasted food and manager frustration. An incorrect order usually ends badly with the loss of the customer and loss of time and money to replace the order. With online ordering there is no chance of error. The order will produce a receipt which will be taken to the kitchen staff and handled correctly. If a situation arises where the customer is in disagreement, the restaurant need not be accountable, they only need to produce that receipt.
Online ordering not only benefits your customers or potential customers with convenience but the service also frees up your time at your restaurant. Phone calls for orders need not be directed to a member of your staff, freeing them up to serve those at your establishment. Research shows that a phone call can have a duration of at least a minute and most will last more than 3. Also adding to your benefits online ordering has been proven to decrease order-processing time, thus adding to your bottom line and customer retention.
Another Part of the Trend Is Not Only Online Ordering but Delivery
This is not necessarily what you need to do to achieve the best success with online services. Just by making ordering available online can create consumer satisfaction and will not greatly change how you already do business. Most restaurants will start with online ordering and advertise that you can "pick up your order on the way home" for example. When your orders increase, you may want to reconsider your online ordering options.
The bottom line is when adding online ordering availability, you are increasing the reach of your brand and your customer base, so contact us today and see how we can help!