How the Market Is Changing for food Delivery
As technology advances, the world innovates and change becomes the only consistent thing in the food industry, there is one thing that doesn't seem to be changing anytime soon — people love convenience. It could be argued that most of the major trends that have happened in the restaurant industry over the past twenty years have come about with the convenience of the customer in mind. With the rise of delivery options and online platforms, ordering and getting food has never been easier for today's customers. Where once upon a time getting a meal was an involved and lengthy proposition, now it can be had with just the click of a button. While ordering online or through an app has become a standard occurrence, it's taken the delivery side of the industry a while longer to catch up. With that in mind, we thought we'd take a look at some of the ways that today's market is changing in the world of food delivery.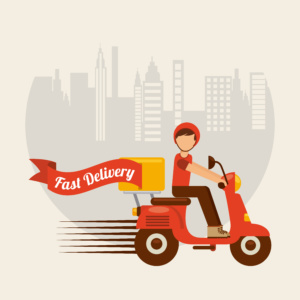 1. More Online Sales Means More Food Delivery
While food delivery was an established thing long before the internet came along, the recent trend in online ordering has resulted in a boom for restaurants that offer a delivery option. Over the last several years, online ordering — in the form of restaurant websites, and more recently, mobile apps — have increased online sales (and revenue) exponentially. This increase in online sales has brought with it a new surge of food delivery customers, most of them younger and willing to embrace new technologies. As of 2017, a vast majority of millennials (over 70%) state a definite preference for having their food delivered, rather than having to pick it up or dine in. Over the next few years, this number is only expected to go up as the next generation comes along. Some things never change, though — the most common food being delivered? You guessed it: pizza.
2. More Customers Wanting Delivery Means More Competition
While food delivery used to be the realm of pizza and Chinese food restaurants, these days a large variety of food establishments are getting into the act. No matter the type of food you make, there is a market for that when it comes to delivery. This means that, really, there's no such thing as "delivery" or "not-delivery" anymore. As a matter of fact, it's ALL delivery food now! What this means for you is that, no matter what type of food you serve, there's a potential customer base out there, waiting for you to deliver.
3. More Competition Means More Innovative Delivery Methods
One of the most interesting and innovative trends in food delivery has come in the form of delivery methods. While the old tried-and-true method of the delivery driver is still a common sight on the streets, the last couple of years have seen many changes in this area of the industry. For example, third-party delivery companies like UberEATs and Deliveroo now offer their services so that restaurants that don't normally deliver can use them to fill in this gap. This has caused a huge
rise in sales for full-service restaurants that wouldn't normally consider a delivery option.
Another new delivery method comes in the form of AI. Drones and even robots are becoming a frequent sighting outdoors, and some of these technological marvels have already been put to use delivering food for restaurants and even grocery stores. All this means that there are now even more ways to get your food into the hands of hungry customers.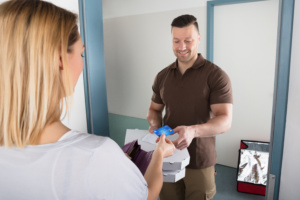 4. More Delivery Means More Chances For Customer Interaction
Whether the customer is getting their food delivered, picking it up at the counter, or even choosing to dine-in, every online sale is a chance to interact and establish a relationship with your customer base. And as more and more people are opting for delivery, what this means for you is that the more deliveries you fill, the more you can cement those important customer relationships, which help ensure future sales.
5. More Sales in the Future Means More Revenue
Overall, the future looks great for the digital restaurant trend. As websites and mobile applications have become more and more commonplace, restaurants are seeing a huge jump in overall sales. For restaurants that have added, or expanded, their delivery options, this jump in sales and revenue is even greater. Some analysts even predict that, by the year 2020, the food delivery industry could be worth as much as 7 times what it is now — up to $210 billion per year!
In short, even though it might not seem like it at first, food delivery might just be the next big trend. With the advent of online sales and the innovation of new technologies, there are more ways to get your food into the hands (and stomachs) of those who want it. If you haven't yet set up a digital platform to drive these sales, please don't hesitate to contact use today!