How to Amplify Your Online Ordering
If you've recently made the move to bring your restaurant into the digital age, then you're probably trying to figure out the best way to use all this new technology. Having a website is great, and having a mobile app is even better. Just having them available doesn't automatically do the trick.
To get full use out of these tools, make sure that customers know they exist. You also need to give them reasons to use them. So, how do you do that?
First, Raise Awareness
The first problem is getting people to know about your new online tools. Obviously, if people don't know they can order online, they won't. Here are a few suggestions.
Advertise in Your Restaurant
Your first and best possible online customers are the customers you already have. Sure, they're in the restaurant now, and you certainly don't want that to change any time soon. After all, very few people get into the restaurant business hoping to see fewer customers as time goes on, right?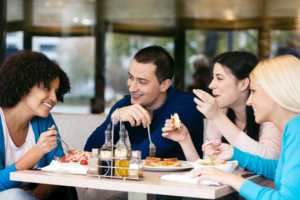 However, your existing customer base is the first place you should go to try to increase your online engagement. Even though they're already with your brand now, there might come a time when they want your food quickly and conveniently. That's when the mobile app will come to mind.
Advertise by Word-of-Mouth
If you have a loyal base of customers who keep coming back, there must be a good reason for it. Encourage them to spread the word. You can even offer incentives for them sharing links online, sending texts to friends or sharing posts about online ordering through social media.
Advertise on Social Media
You have to spend money to make money, so the saying goes. Growing your online presence is no exception. The good news about this is that if you're looking to attract new customers, an online mobile platform is a good way to do it. Many people are more inclined to try out a new place when it's easy and convenient. Still, they need to know about it. So, spend some money and advertise on Facebook, Twitter, Instagram and YouTube. This is where advertising dollars go these days, and for good reason.
Second, Offer Incentives
Once you have people aware of your online options, make sure they want to use it. There are many tricks restaurants are using to attract digital sales. Here are some of the more successful ways to do this.
Offer Online-Only Deals
If customers know they can save money by using your mobile app or website, you can bet they'll use it. So, offer online-only exclusives to encourage this behavior. Send out emails, social media posts and texts letting customers know what the current deals are. You can even set up a rotating schedule of deals so customers know what to expect in the future and plan for it.
Offer Individually Tailored Specials
As long as we're talking about specials, why not take it one step farther and offer deals based on what each customer orders? If there is a certain menu item that a particular customer enjoys, offer them a special deal on that item every once in a while. That represents an almost-certain way of getting the customer to place another order.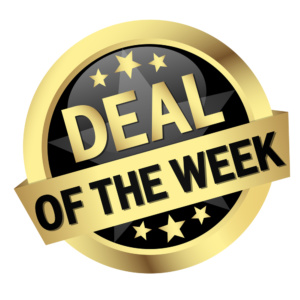 Also, it makes each person feel like your restaurant "gets" them, because you are paying attention to someone's favorites. It's like going to a bar and asking for "the usual." When you're at that level of familiarity, you can pretty much always count on that person's business.
Make It Even Quicker and Easier
Online ordering is all about convenience. Step that up a notch by making it even easier. One way you can do this is by letting customers save their orders and preferences. Rather than having them sort through all the options every single time they log on, your system allows customers to simply hit a single button and place the order.
Another way to do this is by letting customers tailor the menu that they see by being able to filter out certain things. If a customer really doesn't like certain foods, give them the option of taking those foods off of their visible screen. This makes it easier for them to look through the available options to find what they do want even faster than before.
Offer a Rewards Program
This is an often-used method for getting return business, but it's only that way because it works. Have a rewards program or some other incentive for customers to come back to your online ordering system again and again. Track their orders and offer them discounts after a certain number of or so many dollars spent. If they are already returning customers, they'll appreciate the gesture. If they're not returning customers yet, they soon will be!
Now that your restaurant in the digital age, there are a lot of things you can do to get the most out of these platforms. If you're not sure, or you would like to know about other options available to you, please don't hesitate to contact us! We would love to help you get the most out of your online sales.