How to Transfer from TakeOut Technologies When it Shuts Down
It is never easy when one business is closing down, especially for the clients of that business, who are used to using certain products in a certain way. Unfortunately, this is the case for the TakeOut Technologies, which will be closing down their customer-facing online ordering website as of January 1, 2020.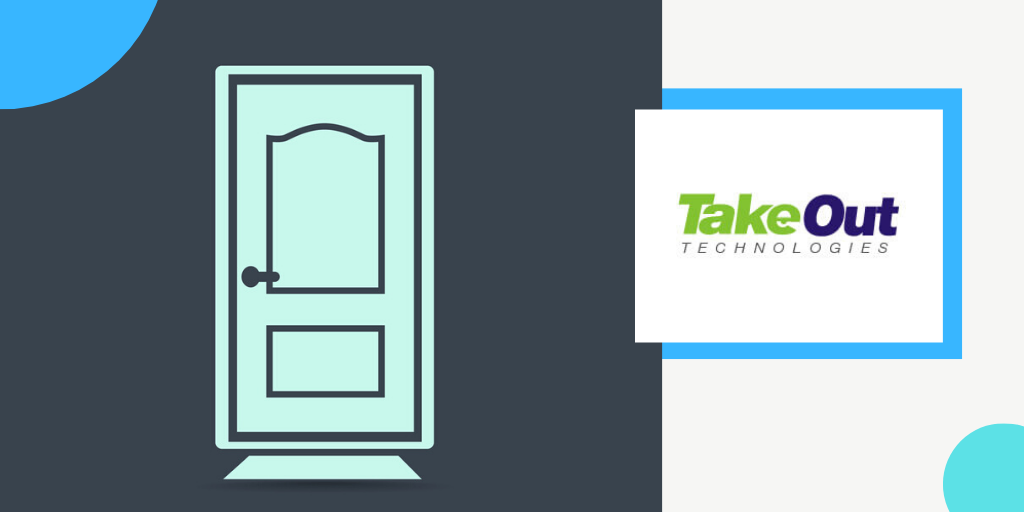 Even though this is definitely distressing for all their clients, there may be a simple solution available. If you are their client and if you are thinking about transferring to a different company that will help you manage this change, take a look at what Orders2Me can do for you and your business.
POS Integrations

Let's start with the most important one – POS system. If you are happy with your POS system (whether it is MICROS RES 3700 or Aldelo), rest assured that you can continue using it. Our POS integration works with both of them, so you can receive orders directly, save time with order entry and streamline reporting – fast installation, easy integration and all-in-one functionality will allow you to do just that.
Online Ordering

Since online food ordering is a must in 2020, you are certainly at least planning to invest in it (if you don't have it already). Luckily for you, unlike many 3rd party solutions, Orders2Me has no fees or percentages per order, so everything you earn is completely yours. Our mission is to help your business grow and not to take your profit away from you.
Mobile Ordering

Nowadays, we all use our phones all the time, especially when we are on the go. In order to help your restaurant keep up with this trend, online food ordering has to be responsive. Allow your customers to order food no matter which device they use and make the whole experience of food ordering enjoyable for your customers. Thanks to our ordering solution which works flawlessly across different devices (mobile phones, tablets, computers and gaming consoles), reach your customers quickly and efficiently.
Branded Online Ordering

If you want to stand out from all other restaurants, you should think about upgrading your website with an online restaurant-specific direct ordering system. This way you can easily manage your menu, add images or any other option you want and even create a customized checkout. This way you will offer your customers a memorable experience because they will be able to view, order and pay online, thus saving you both time and money.
PCI Compliance

The safety of data collected from your customers when they pay online is one of the top customers' concerns. However, there is no need to worry about that when you use Orders2Me services. Our company's compliance with industry standards for online payments is our top priority as well.
Orders2Me uses Spreedly to collect, store, and manage cardholder data. Spreedly is a PCI Level 1 Service Provider, which the highest level of PCI DSS certification. This way Spreedly ensures that sensitive card data never touches your servers and your customers can be sure that their sensitive data regarding card information is safe and secure.
Take Advantage of Coupons

Customers adore coupons and discounts, so it comes as no surprise that many restaurants use them as a way to promote new dishes, holiday specials or to simply boost their sales. If you are thinking about using coupons to encourage your customers to order more online, Orders2Me allows you to create different types of coupons that will suit your every need. From a flat amount or percentage off their order, to free deliveries and free items, there is the right coupon for your restaurant for sure.
And in order to help you track these coupons a lot better, you will be able to set a max number of uses for coupon and a max number of uses per person, as well as the start/end dates if your offer is a limited-time one. Just play around a bit until you find what suits you.
As we already mentioned, deciding to change a company you did business with for a long time can be extremely stressful. This is why it is important to do your research to find the right company that will suit your needs. Order2Me offers a variety of different services that can help your business grow, so contact us today to get more information on how we can make the transition process as easy as possible for your business.