Simple Ways to Get New Customers for Your Restaurant
Having more customers means more business for your restaurant. It is as simple as that. The purpose of restaurant marketing is to define who the target customer for restaurant is and determine ways of getting the attention of those customers. There is an abundance of resources available to marketers in the 21st century. All that's left to do is employ creativity and track results.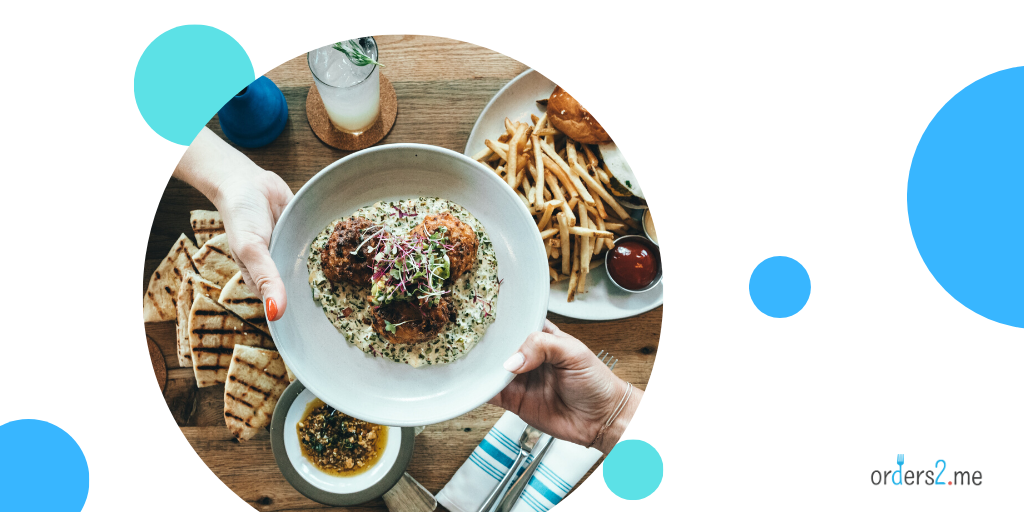 Review the target market
The theme which was chosen for the restaurant you want to promote determines your primary target market. Look somewhat deeper and recognize whether there are character or lifestyle traits that could attract a less obvious target customer to your restaurant. Try to adapt your establishment or offer to include them as well.
For example, If you are a part of the restaurant which serves Mediterranean food, apart from catering to those who enjoy the said cuisine, you could also cater to people with special diets, special needs, families, pet owners, etc. The choices are many, it only depends on which change is worth making. These minor adjustments could make you the only restaurant in your neighborhood with a vegan menu, or the best local destination for family outings.

Daily offers
Before we get into more complex thinking on the subject, start with daily specials, or daily offers. Offer certain dishes, or a combination of dishes at a modified price. Most importantly, promote it like it is a once-in-a-lifetime opportunity. What restaurants usually do is keep a board with a daily offer in front of the restaurant. It helps people decide if they want to eat and where they want to do it.

Lunch hour – Rush hour
Depending on where your business is located, you could easily take advantage of the fact that busy business people have to grab lunch somewhere. Visit local businesses and offer special deals for their employees at your establishment. Make an offer on the price, but also introduce a system so they could order food to be delivered to the office, or prepared and ready when they come in for their lunch. This time-saving feature will prove to be a great perk.

Host events
Present your restaurant as a perfect venue for corporate events, family gatherings, charity dinners, etc. This could bring in some additional business. You could also get some media coverage depending on the type of the event.
Try being the host and the organizer. These events could be a part of your entertainment. You could have live musicians, stand up comedians, quizzes, contests, etc.
Remember, it is always good to keep the restaurant open to the public. If possible, keep a section of your restaurant available to those who have nothing to do with the event. This way you won't have to turn them down and send them away to a different place.

Social media
Social media is a great advantage of our time. It has never been easier to communicate and promote. With social media accounts, you can promote your brand and show off your restaurant in the best light. Organize photo sessions of your ambiance and your food. Post about the events which took place in your establishment. Always find a reason to talk about it.

Inspire your social media followers to take an interest in what you have to say by organizing online contests. Let your restaurant be talked about.

Endorsement
People like the success which is why endorsement has worked like a charm across all industries for decades, even centuries probably in some ancient form of marketing. To be closer to the success, or the fact that a reputable person, or an idol even, know how to make a good choice, people will follow their steps and do what they do. Get a local celebrity to frequent your restaurant. Lure them in with your food and your ambiance. Those who respect the celebrity will probably hear about it and take their lead.

Food bloggers
Food bloggers are people who have gained a reputation by knowing a little something about the business you are in. Most importantly, food bloggers have followers who trust their advice. Invite them to your restaurant, make sure you excel with your food and your service and have them write about you in their blog. Alternatively, if you are not certain who to get in touch with, if it's hard to get someone local to you, you can still include them in your posts or articles. Come up with a topic that may interest your restaurant guests and ask several food bloggers about their opinion. Use their opinions to write an article and tag the bloggers who participated. A well-written article will probably be featured in their blogs as well.
One of the ways to get a hold of a food blogger is to become one. You and your associates probably have a lot to say about your experience in the field. Get people's attention and they will want to come and see what you are all about.

When attracting new customers, we usually focus on promotion. Another thing we like to focus on is the offer. Make no mistake, both are crucial. However, so is convenience. We talked about time-saving previously in this article. Help busy people save time, or simply help people get some rest by offering user-friendly online ordering options. Tell them who you are, what you offer, how to get to you, and explain that you are in the hospitality business by being convenient. They will love you for it.