Don't Be a Fool! This April, get on Track With Online Ordering
In the restaurant business, it is easy to be fooled by promises of easy revenue with incentives and promotions or techniques of all kinds. As April approaches, restaurant owners need to carefully consider every option and avenue for progress before making a decision to avoid a foolish fate.
Offering online ordering has never been a foolish choice for restaurateurs, as it is a fantastic way to grow your business. If you do not offer online ordering for takeout or delivery yet, you need to start the month of April with a commitment to stop missing out on the growth and extra money you stand to gain from implementing an online ordering system. Here are a few reasons an online ordering system is a smart choice and not a foolish one:
Boost Your Revenue
As a business owner, you need to take advantage of ways to bring in more money. You need revenue to earn more profit, and online ordering has been proven to increase revenue by as much as 10-15 percent per order. That money pays for more staff, provides investors with a return on their investment, and helps you expand the business and grow your customer base. No matter how you slice it, online ordering is a winning proposition.
Provide a Superior Customer Experience
Removing more human beings from the equation for recording orders and taking payment results in fewer mistakes per order. When you have more online orders that are processed with no errors, the result is having fewer employees who are tied up on the phone lines taking down customer to-go and delivery orders. It also means customers are happier with the ordering experience, and you spend less time adjusting tickets and giving refunds to make up for human error.
More importantly, customers can place a delivery or pick-up order at any time during your hours of operation. Customers can even place an order for the next day anytime from anywhere. Your customers will be happier and will more likely become repeat customers when the ordering process is easier and more convenient.
Marketing Made Easy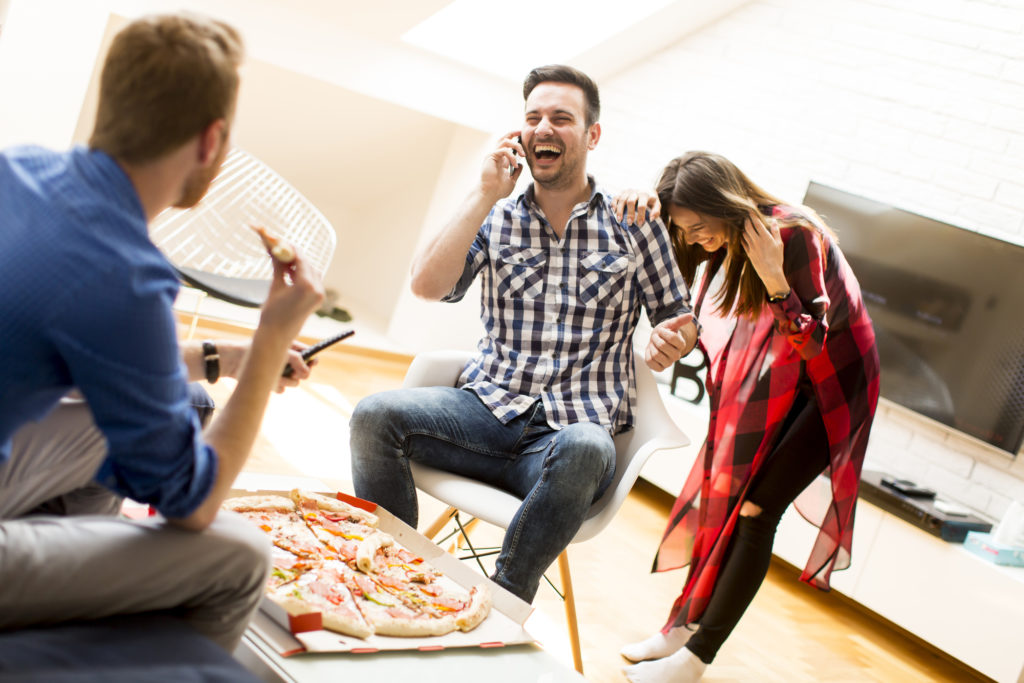 Adding an online ordering option at your restaurant adds a new marketing channel for promoting your restaurant and menu items with ease. Banner ads, pop-up promotions and coupon codes posted to your online menu are all opportunities that simply do not exist with traditional marketing channels. Judicious application of these marketing techniques can boost per-ticket revenue significantly, and customers like the feeling of exclusivity that comes with online-only offers.
Implementing an online ordering system also provides you with unique opportunities to add to customers' order throughout the process, so there is no need to bombard them with advertising, offers and coupons on the website. Instead, you can offer savings, discounts and incentives for appetizers and other add-ons when it makes sense to suggest them during the sales process, leading to a superior customer experience and a better ROI for your marketing efforts.
Track Customer Data
Your online ordering can also help you with so much more than fulfilling customer orders. It can also give you hard data about your most popular dishes, which you can see right on your computer. This feature will help you keep your supply-ordering needs on track. All you need to do is check your online ordering statistics so you never run out of customer favorites again.
If you have a POS system that integrates with your online ordering site or mobile app, you can track all takeout and dine-in ordering trends. You can ensure your customers have plenty of their favorites ready to take home or enjoy in-house each week, and you will even know which nights of the week to anticipate extra orders, too.
Save Money
Accurate orders that are prepared and ready to pick up make customers happy and save you money. When you rely on your staff members to take and process orders, there is a chance for mistakes to be made. There is no way of knowing if the order is correct until the customer arrives. If the order is wrong, you run the risk of losing a customer, and you sacrifice the money you invested in preparing the order incorrectly.
When customers order online, they can verify the order is correct before submitting it. All your kitchen and serving staff have to do is follow the order directions and make sure it is at the front of the house when the customer arrives.
Online ordering has become the expectation rather than the exception. Get with the program, get an online ordering system or mobile app in place and feed more happy customers. Online ordering makes everyone happier, so get yours set up today. If you need help putting a new online ordering system into place, contact Orders2me today.