Online Ordering System Budget: How much should you really be spending?
Are you looking for effective online ordering systems for your restaurant? When designing a new website to reach online markets or integrating cart processing models to fulfill online orders, these systems can significantly propel your business to the next level, revenue-wise.
More customers are using smartphones and online platforms to order food, which is significantly cheaper than commuting to a brick-and-mortar eatery. Online ordering systems are also very convenient, instantly providing customers with a list of options. For restaurants, these systems provide various features that streamline order checking and tracking.
But are they worth breaking the bank? Is your restaurant in desperate need of an online ordering system? If so, how much should you pay for deployment? Below, we answer all these questions and more concerning online restaurant orders.
What Are Online Ordering Systems?
According to studies, about 70% of people order meals directly through websites and smartphone apps. Over 40% also say they are likely to pick restaurants that offer online ordering. Essentially, these systems help you set up the infrastructure for receiving customer orders online and facilitating timely delivery. In most cases, the system is an integration of various order fulfillment tools.
There are several ordering systems online, ranging from third-party providers to commission-free services. However, while finding one should be effortless, not all will suit your needs. It is still important to review all offers carefully and ensure the system aligns with your goals.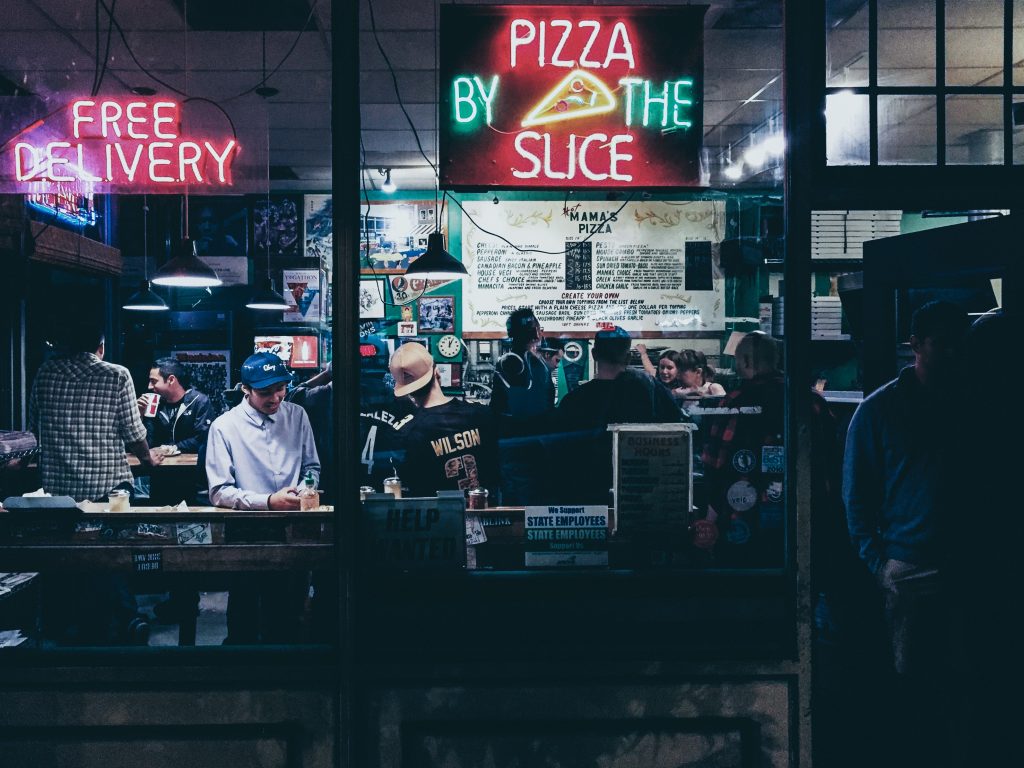 Top Benefits of Online Ordering Systems
Here are some of the top advantages that merit investing in an online ordering system:
Improved customer experience
Fast, convenient order fulfillment
Increased revenue from takeaways and online orders
Better order tracking
Data collection and reporting
Customer retention
Cost of Integrating Online Ordering Systems
Various factors influence the cost you will pay for restaurant online ordering systems. However, your unique business needs have the most weight. For instance, if you have no online presence, integrating online ordering for your restaurant will begin with website design and creating a presence in various online platforms. On the other hand, if you already get some orders online through your website, you can find top-rated online ordering systems to streamline the infrastructure. Some of the crucial areas to explore include:
a) The Volume of Takeaway Orders
Takeaway customers are the natural target markets for deploying online ordering systems and home-delivered meals. If you have more takeaway orders in a day, you can integrate such systems and do a price markup to accommodate the delivery cost. You will also need an easily scalable app or system capable of tracking and fulfilling multiple orders. Restaurants that generate significant revenue from takeaways are more suited to adopting online ordering systems.
b) Features and Functionality
Online ordering systems come with various features to facilitate specific processes in the order fulfillment chain. This includes POS (point of sale), payment methods, order tracking and customer support. Systems with more integrations and features cost more. As such, you should review the feature set to avoid paying for components you don't need. You can outline the key features and functions you need for your restaurant and proceed to find an online ordering system that has these core functions.
c) Speed and Security
When it comes to service reliability, speed is one of the crucial factors to consider. The priority is to implement systems that allow swift order checking and fulfillment, highlighted by a sleek, user-friendly interface and fast transactions. Security is also a priority, considering these systems involve storing sensitive user data and financial information. Naturally, systems with advanced security features and integrations will attract a higher fee than those relying on standard protocols.
d) Pricing
Some third-party providers charge varying commissions and pre-order fees. You can also find online ordering systems provided at a low flat rate for daily. Others charge a fixed subscription fee that covers all monthly orders. With so many options, finding affordable services shouldn't be daunting. Simply review other aspects to have a list of reliable online ordering system providers before comparing prices. This will ensure you end up with systems that meet your restaurant's needs.
How Much Should I Pay?
It is important to outline your needs before paying for online ordering systems. You should have a clear understanding of how the system and identifying core functionalities needed for efficient online order fulfillment. The amount you will end up paying will depend on the system you choose and factors unique to your restaurant. Essentially, if you get more orders, you will end up paying more.
The plan you choose will also influence how much you pay for the system. Paying commission on every order may suit your needs but is usually very expensive. You can choose monthly subscriptions and scale up when you start getting more orders. A typical restaurant online ordering system could cost anything from $90 to $200 per month.
However, each restaurant will have a unique plan depending on size, number of orders and other factors. Most ordering systems are deployed for PC and cloud (web-based, SaaS), but the best allows you to reach smartphone users, who are the primary target for most restaurants. Email marketing and customer retention tools may also mark up the cost, but are worth it.
What Is the Best Restaurant Online Ordering System for My Restaurant?
There's no single best online ordering system that will meet the needs of all restaurants. As such, you should focus on systems designed with your business in mind. Numerous third-party systems target every restaurant from the smallest to the largest franchises. This calls for in-depth review and comparison. You should find an ordering system that improves your branding and raises more revenue for the restaurant. It should also be scalable to accommodate growth and online order influx.
Grow Your Brand and Revenue with Orders2Me
At Order2sMe, we focus on providing efficient systems to help you fulfill online orders without breaking the bank. Unlike other systems, like GrubHub and Uber eats, that charge you commission for every order, we offer a custom monthly subscription plan to help you plan for long-term growth while saving more money on online order fulfillment.
Order2sMe will deploy your online ordering system on all devices, including Web, PC and mobile. Contact our support team today for more inquiries, including integrating an online ordering system for your restaurant.