Will You Be Able to See Success in Online Ordering?
One of the reasons you may be delaying implementing online ordering into your restaurant's scheme of things is that you worry over whether or not it'll be successful. Trying out something new almost always has some risk involved in it that can impact your business. This worry about risk is something that keeps many business owners, restaurateurs or other business opportunists, from taking that step into the unknown. Risks can rock the boat in a way that's rewarding or potentially damaging. Online ordering is the wave of the future with safeguards built in that will help you evaluate the success.
Risks In Adding Online Ordering
There are very few risks in adding online ordering to your restaurant at this stage. The market has already shown how popular this option is for customers that want the ease of being able to create their order without making a phone call. The risk that you'll take on for your business at this point is more just the financial amount that it costs to implement this ordering into your typical business flow and marketing this new feature for your restaurant. The good news here is that this investment is relatively low compared to other business upgrades you could be doing with your business, and the potential rewards are high.
Built-In Safeguards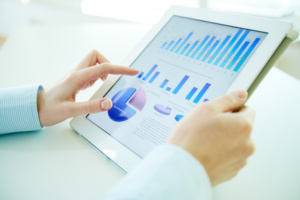 When it comes to implementing anything new in your business, you need to have some safeguards built in to make sure that it's performing as expected. This means that you want to ensure that the investment you made is paying for your restaurant's flow and bottomline. With online ordering, not only do you have a system created that allows your customers to easily go through your menu and order with just a few clicks of the mouse, but you have a system that will let you see the statistics of adding in online ordering. This information can be vital in determining how well your online ordering service is doing and assist you in making decisions about your restaurant going forward.
These statistics can be used to see how well your online ordering efforts are going. You can use this information to see how well the restaurant is doing with the online orders at different stages. Perhaps you create an online ordering campaign or a new special. You can evaluate how well it's doing with your statistics that are being gathered. This can be invaluable for when you decide to offer other incentives or make changes in the future.
Back Up Your Investment
You put time, money, and energy into creating your online ordering system, and you can't expect it to deliver on its own. Sure, some of your customers checking out your website may come across your new online ordering feature and place their first order, but you've got to give your investment some back up to help it be successful. You can't expect it to do well if no one knows about it. Think about how it would go if you didn't tell people about your daily specials, happy hours, or other promotions. They probably wouldn't do very well without getting the word out. The same is true with your online ordering. You need to back up your investment by letting people know about your new online ordering system.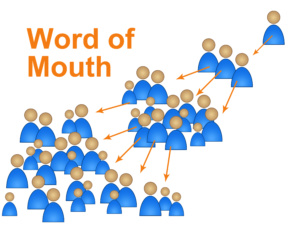 Also, don't think that you just need to start communicating about it once it first rolls out and never again. Of course, you want to get attention to your online ordering at the beginning of the launch of it. This is a given, but you'll also want to bring attention to it from time to time. This can remind old customers about how great your online ordering is and can help to bring in new customers that may be new to your area or never discovered your restaurant before. You can use your statistics to help you determine when you should start another marketing push for online orders.
If you're asking yourself the question of whether or not you'll be able to see the success in online ordering, you can rest assured that the answer is pretty easy. Yes, you'll be able to see your success in online ordering thanks to the system that works behind the scenes. You'll have all the statistics at your fingertips to see how well it's going since you've implemented your new system. This gives you an in-depth look at the figures behind your orders and lets you determine what's right for your business.
Is your restaurant ready to implement online ordering? Orders2.me is here to help. Our service can help you get your website ready for online ordering or even get your restaurant a website for online ordering if your business doesn't have one yet. We're ready to help you get it all set up to start bringing in orders that are convenient and that make your customers happy.