9 Reasons Online Ordering Was Meant For Mom
As Mother's Day approaches, our thoughts are likely focused on how much we appreciate all the moms in the world who have sacrificed sleep, self-care time and sanity to raising all of us as best they could. Even the moms who did not always make home cooked meals worthy of a Martha Stewart episode, they made sure we had enough food to eat every day. Frozen pizza, chicken nuggets and macaroni and cheese may have been the best she could muster some days, but mom always came through.
Fortunately, modern technology and food service have evolved so much that moms do not have to rely on traditional factory-made favorites anymore. Online ordering makes getting a delicious, expertly-prepared and well-balanced meal easy to accomplish no matter how busy you are. Online ordering may be a smart business decision for any restaurant, but we all know that in practice it's moms who use online ordering the most. Don't believe us? Call your mother. Here are nine reasons why online ordering was meant for mom.
1. No Meal Prep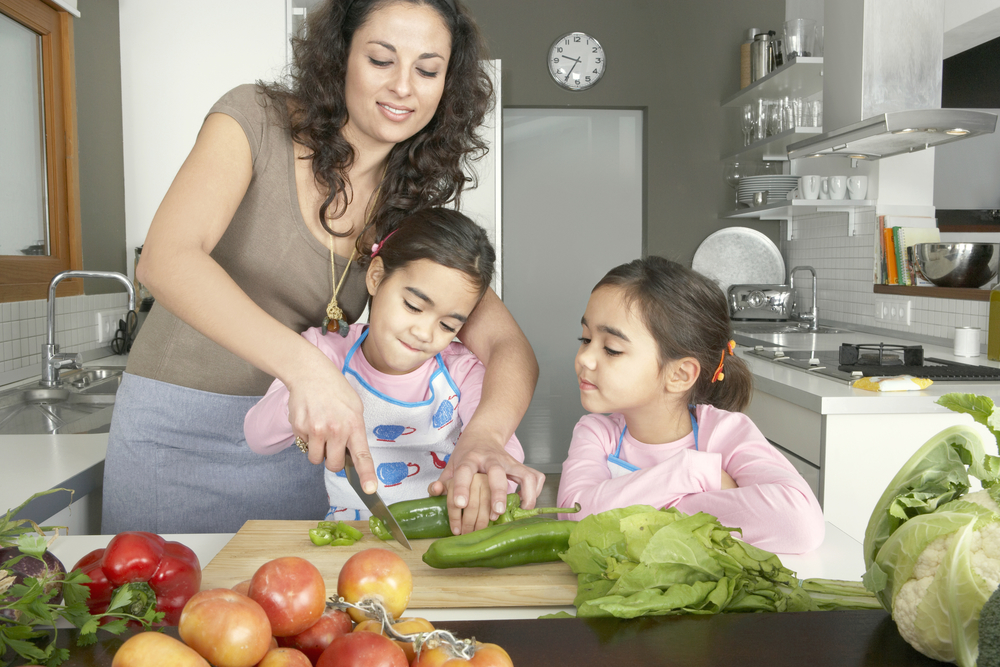 Becoming a mother does not automatically give a woman the cooking skills of a Michelin-rated chef. Unless Mom grew up helping with the cooking or she just has a natural talent or passion for it, no mom turns in to an expert cook the moment a kid comes along. Online ordering lets Mom feed the family something delicious without heating up the kitchen or having to deal with the critical response of her juvenile MasterChef judges.
2. Easy Cleanup
There is no law that says Mom must do the dishes, but the reality is that she is the one who tends to do them. Ordering takeout online means there are no dishes that need to get done, so Mom won't have to spend precious time scrubbing pots and pans. Better yet, if Mom opts for paper plates all she has to do after dinner is toss everything in the trash and call it a night.
3. Online Ordering Saves Mom Time
Whether moms work outside of the house or are stay-at-homers, time is a precious commodity. So, anything that cuts down on housework and increases personal time or being-a-mom time is critical. Online ordering via a mobile app makes taking care of a matter a few quick taps. Saved information, including favorite menu items and payment options makes ordering dinner even faster. That means more time for Mom to spend with the kids and less time shooing kids out of the kitchen so she can make dinner.
4. Online Ordering Keeps Mom Happy
If Mom is scrambling to make dinner, help the kids with homework and deal with housework by herself she's going to be unhappy, which can easily make everyone else in the family unhappy, too. Online ordering makes the struggle less real and helps Mom maintain her angelic demeanor, so the whole household can be happy, too.
 5. It keeps the Family Happy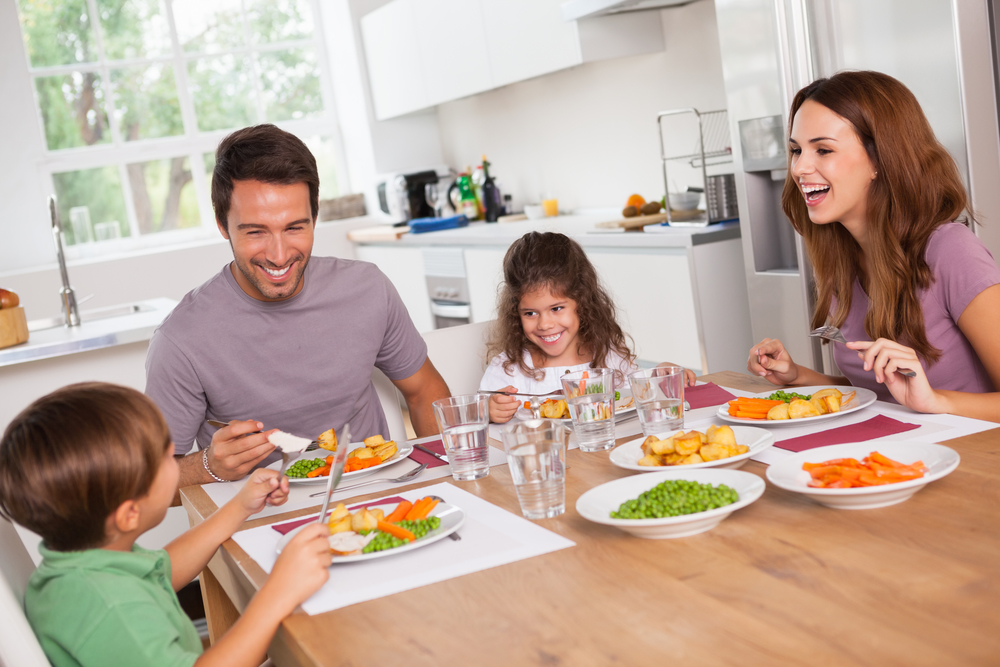 At the end of the day, all Mom wants is for her family to be happy. A delicious meal around the dinner table with no fussing and no arguing is mom's ultimate goal. Online ordering is her secret weapon to achieve it. When Mom is not constantly barraged by questions about when dinner will be served, she's happy and so is everyone else.
6. Mom Can Make Sure Everyone Eat Healthy
Moms want their kids to eat nutritious food. The problem is, anything healthier and more nutritious than fast food or chicken nuggets with mac n' cheese often takes more time than many moms have. Plus, moms often have to contend with kids who are picky eaters. Ordering healthy meal options online solves both issues perfectly. Plus, Mom can rest easy knowing she has ensured her kids are not only happy but healthy, too.
7. Mom Can Make Meals About Togetherness, as Well as Eating
Between after school activities, homework, preparing lunches for the next day and bath time before bed, the time between the end of the school day and bedtime is jam-packed with so much activity that there is hardly a spare moment to breathe let alone engage in dinnertime conversation.
With a hot meal ready when everyone arrives home, Mom can make sure everyone eats a great meal and spends quality time together. There is no need to race through dinner to get the kids ready for bed at a decent hour. Kids may not remember how much Mom does for them every day, but they will treasure that time with her for the rest of their lives.
8. Mom Doesn't Have To Think About What to Cook
Deciding on what to make for dinner can be the worst part of any mom's day. There are few things worse than blindly staring into the fridge and pantry and trying to figure out how to create something worth eating out of the food that is on-hand. Online ordering puts an end to that. All you have to do is click your way through a menu, pay and pick up your food or have it delivered.
9. Mom Can Work Smarter, Not Harder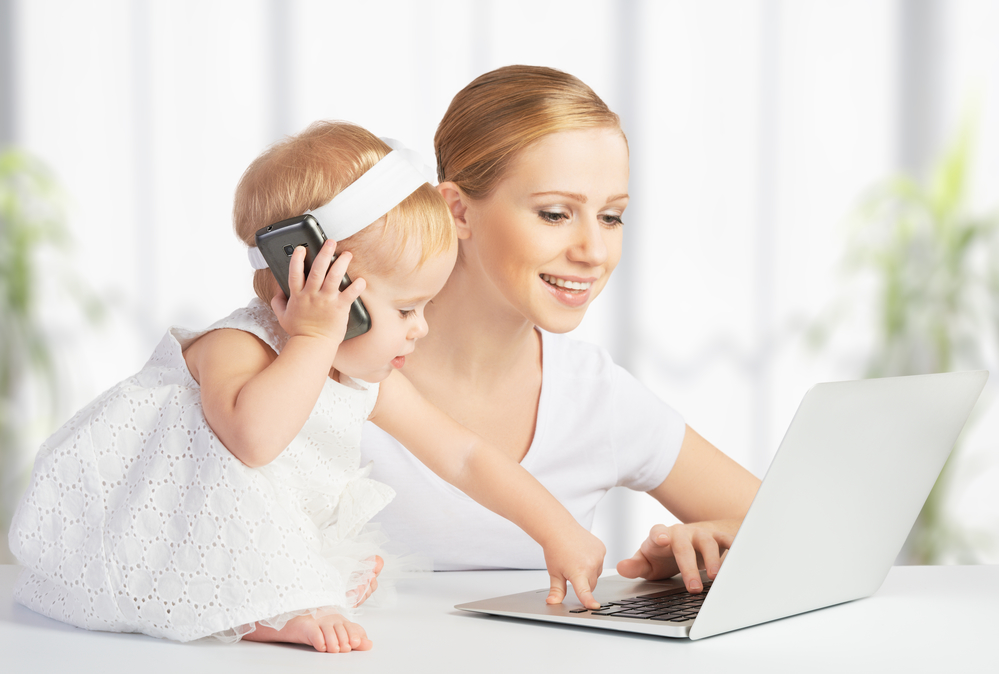 Successful moms know that the secret to their success lies in time management. It's not about how much you have to do, it's how much time you allot for each activity. Online ordering gives you extra breathing room, which can help busy moms stay sane. Working smarter and using resources like online ordering can make all the difference in a mom's life.