Why Restaurants that Create Community Succeed
One of the best ways you can ensure long-term success for your restaurant is to make it an important part of the community. Here are some great tips and other information about creating a sense of community with your restaurant.
By The Numbers: The Critical Importance of Community to Success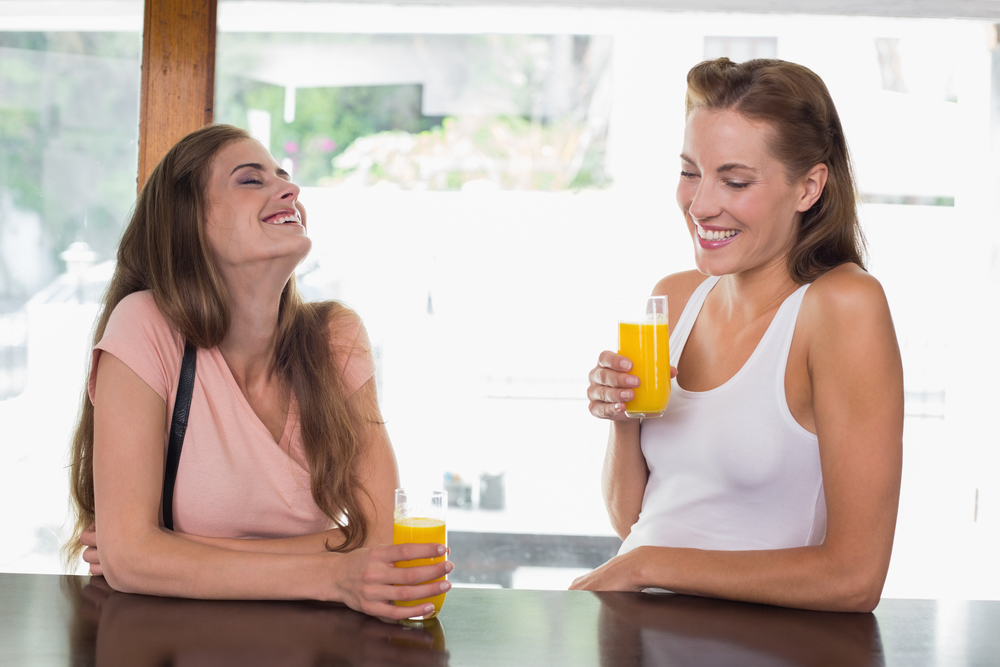 Community ties are critically important to businesses. In fact, 96 percent of Fortune 500 companies state that customer collaboration is among the most valuable marketing assets. Sixty-six percent of companies state their communities are their primary source for new product development and 71 percent use customer collaboration as their primary source of market research. These numbers are just a few of the telling data that support the idea that community ties foster success. But, these numbers do not tell the whole story. Here are some other examples that underscores the importance of creating community with your restaurant.
CLE Juice Box: A Case Study in How To Create Community the Right Way
CLE Juice Box is a business that serves small-batch, cold-pressed juices and gluten-free, plant-based and organic menu items. It offers no more than five to 10 menu items on any given day. It thrives and continues to grown despite being open a mere four days a week.
This drive-through-only restaurant routinely has a line around the restaurant and a wait time that can exceed 10 minutes. From a business perspective, this business plan would be a recipe for unmitigated disaster, yet business at the CLE Juice Box is thriving and continues to grow. The secret to their success is having strong community ties in the neighborhood where they do business. Their method for establishing these ties and building on them is how they make it happen. Here is a brief overview of what they have done to find success and how you can, too.
Step 1: Listen to Customers
Unlike many other businesses, CLE Juice Box follows-up with changes and adjustments to the menu, policies and service they obtain through customer polls and other forms of feedback. The owners and staff truly have a heart for service. They take customer requests and suggestions under consideration and make changes that fit their customers' needs. The owners of the restaurant know that to win the support of the community, listening to and implementing changes from their feedback is essential. When you implement this simple strategy, you let your customers know you value the time and money they invest in your restaurant.
Step 2: Know What Your Community is Looking For
Success happens when preparedness and opportunity come together. It is essential to know who your target market is and aligning your products and services to what they are seeking. Find out what do the people want and give it to them. Develop a strategy for delivering on their requests with consistent excellence. For example, if your customer base wants a mobile app for easy ordering and pick-up, make that happen. If they want an online menu that is updated daily, do it. Do what you need to make your community happy and satisfied.
Step 3: Connect Your Brand Seamlessly to Your Community
You can get your community to identify with your brand in many ways. Using social media is one of your best options for collecting customer feedback and communicating changes at the restaurant, including new menu options and upcoming specials. You can also encourage customers to post about your establishment by using a hashtag of your creation and #eatlocal. It will get posts about your place trending on Facebook, Twitter and Instagram.
Perhaps the most important way you can connect with the community is by giving back and investing in the community as much as you want them to engage and invest in you. Sponsor local charitable causes and events or offer to host demonstrations at local schools to educate students about the importance of nutrition and eating a healthy diet. Encourage employees to get involved in the community through volunteering and working at sponsored events. These efforts tie your brand seamlessly to the community because you are working toward becoming an integral part of life in the community.
When you and your staff are out in the community, the community will come to you. People go where they feel known and appreciated. When you show the community that you know them and appreciate them, they will flock to your business. Build strong relationships within your community, and your restaurant will always be busy.